The Easy Pull Tarping System
This economical system is easy to install and easy to operate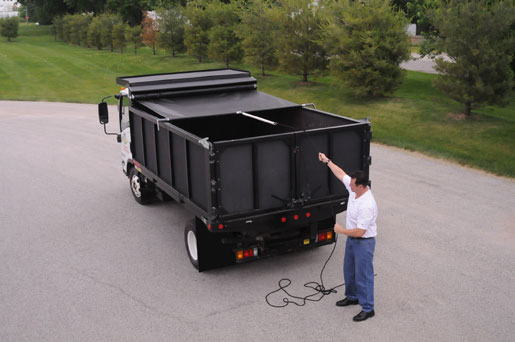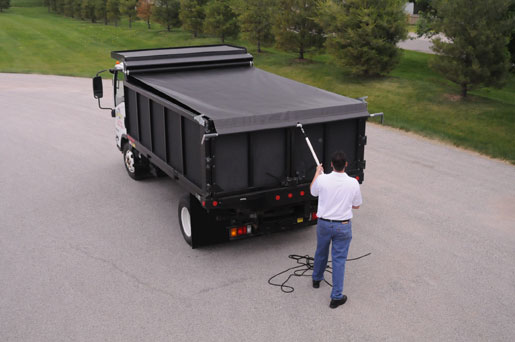 Rugged and Reliable

Steel housing protects roller bar

Comes fully assembled

All you have to do is mount the housing and slide the tarp onto the roller bar!

Simply pull the rope to cover your load and then slowly release the rope as the spring-loaded roller bar automatically retracts the tarp.
Incredibly Simple and Economical
An automated tarping system that is economical and simple to operate with all the quality and dependability you expect from Aero. The Easy Pull Tarp is built with the same attention to durability and productivity you'll find in all Aero products.
Tough vinyl tarp available with or without side flaps

Several different fabrics available

Strong, lightweight extruded aluminum bar

Nylon cord stands tough in any weather
US and Foreign Patents Pending.
Aero and Easy Pull are registered trademarks of Aero Industries, Inc.