The LID -- Hydraulic Flip Tarp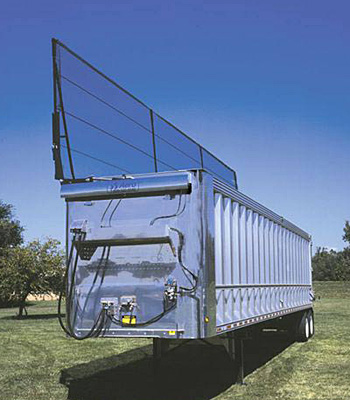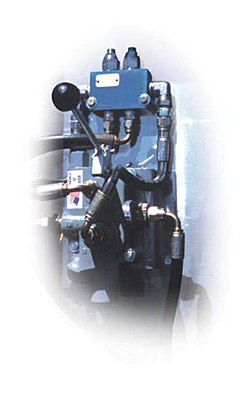 Compliments existing trailer hydraulics - no external power needed!

High-strength hinges and frame ensure your load stays covered

perfect for trash transfer and refuse containment trailers!
The LID From Aero Keeps You Moving
Aero's high-quality engineering has once again produced an easy-to-use and durable product that allows you to complete your job more quickly and easily. The LID's powerful, one-touch motor allows you to cover your load with a high-strength tarp and frame that requires no climbing. The LID's hydraulics easily integrate into your existing trailer hydraulics, which means no additional electrical connections are necessary. The heavy-duty upper assembly fits compactly between a sleek and stylish polished aluminum wind deflector. The LID is part of Aero's complete line of refuse containment systems.
Features and Benefits:
One-touch hydraulic motor for easy operation

High-strength frame with fewer bolts and welds

Side-mounted, customized hinges with Zert fittings

Sleek aluminum wind deflector
Aero and The LID are registered trademarks of Aero Industries, Inc.